RPB® NOVA 2000™ Respirator, Parts and Accessories
NOVA 2000 has been designed specifically for blasting, by blasting experts.
With its unique padding system and motorcycle fit the Nova 2000 completely revolutionized the abrasive blasting market when it was released in 1994. Its quality design and construction has enabled it to stand the test of time, adn why it's STILL one of the most comfortable and durable respirators in the world.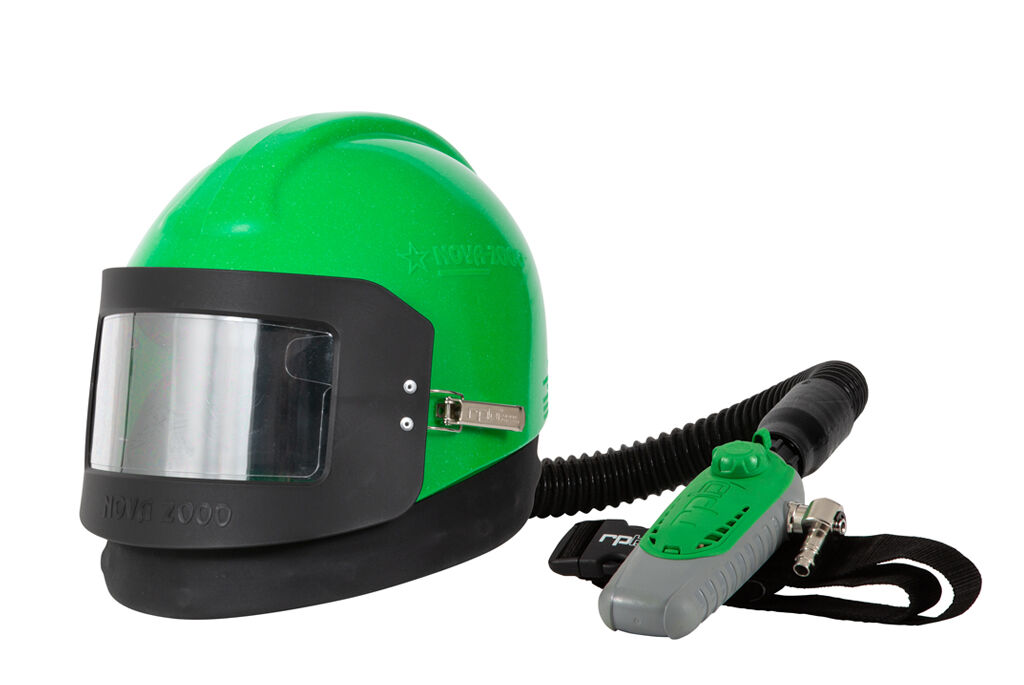 The NOVA 2000™ has a super-tough shell of high-density polyethylene, which is U.V. stabilized and abrasion resistant. Two types of capes are available to suit working conditions; lightweight nylon (also available in XL) and rugged, durable leather. Eight purpose designed domes ensures capes remain secured and in position. And it's built to last even in the most extreme blasting conditions.
Option
Unit
Purchase

RPB NOVA 2000 - STANDARD

NV2000

$623.25/EA

RPB NOVA 2000 - STANDARD, COOL

NV2000CT

$671.86/EA

28" NYLON RESPIRATOR CAPE

NV2002

$122.69/EA

38" NYLON RESPIRATOR CAPE

NV2002XL

$137.09/EA

INNER BIB

NV2012

$24.71/EA

NOVA³ BREATHING TUBE

NV2021B

$76.76/EA

CAPE COVERBAND

NV2013

$25.00/EA

TEAR OFF LENS (PACK OF 50)

NV2017

$31.26/EA

INNER LENS (PACK OF 10)

NV2018

$21.66/EA

OUTER LENS - 0.020IN

NV2031

$21.07/PK

WINDOW FRAME GASKET

NV2003

$17.46/EA

VISOR KIT

NV2004

$19.19/EA

ADAPTER

03-035

$21.19/EA

VELSTUDS (PACK OF 6)

NV2038

$16.70/EA
---
With Selected Items:
---