RPB® NOVA 3® Respirator, Parts and Accessories
The Nova 3 completely revolutionizes the abrasive blasting experience with the world's most comfortable blasting respirator!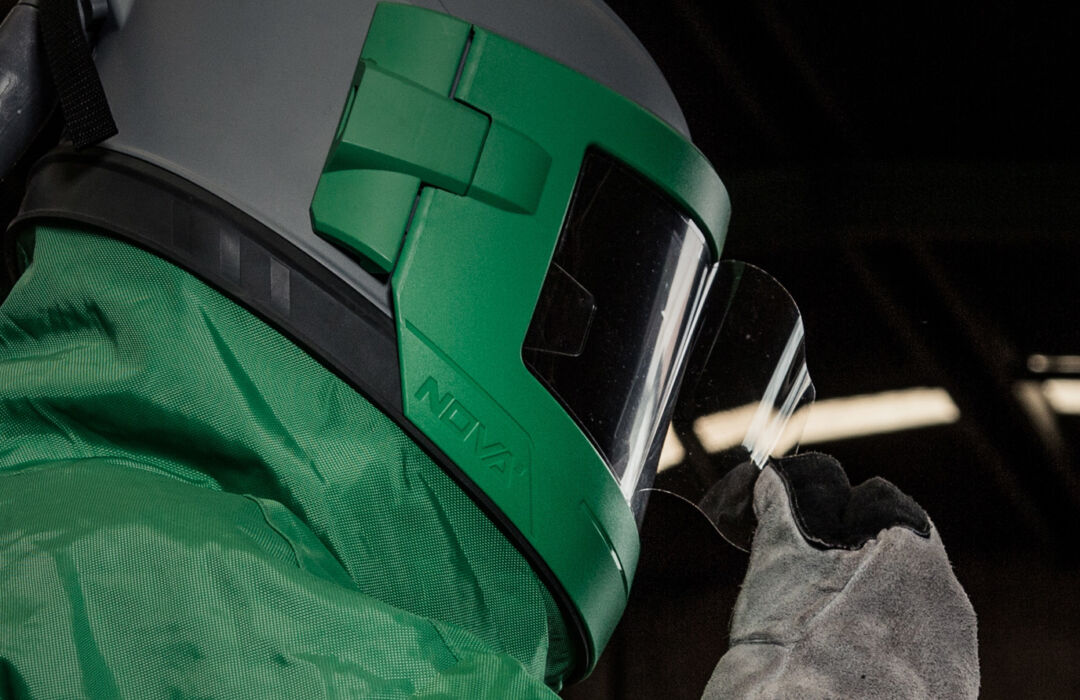 Be Confident with High Performance Protection
Operator visability has been at the forefront of the Nova 3 design, and we've achieved this by incorporating a large panoramic visor. This provides operators with an uncompromised field of view, which supports greater production and precision when blasting. When teamed with our cassette lens system, this ensures your field of view is always fresh by simply peeling away a protective layer to reveal a clean lens underneath.
Option
Unit
Purchase

RPB NOVA³ BLAST RESPIRATOR

NV3-702-50

$561.96/EA

RPB NOVA³ RESP W/COOL AIR TUBE

NV3-703-50

$653.74/EA

RPB NOVA³ - COOL AIR TUBE, XL

NV3-703-54

$780.78/EA

NOVA 3 BLAST RESPIRATOR WITH

NV3-705-50

$810.71/EA

NOVA³ VISOR KIT (INCL. HINGE &

NV3-726

$46.66/EA

NOVA³ INNER LENS FRAME

NV3-723

$14.81/EA

NOVA³ HEAD LINER KIT

NV3-734

$69.17/EA

NOVA³ INNER GASKET

NV3-721

$26.31/EA

NOVA CASSETTE LENS

NV3-745

$9.19/EA

HEAD LINER CLIPS, NOVA 3

NV3-734-1

$10.91/EA

NOVA³ TEAR OFF LENS (50 PK)

NV3-725

$45.43/EA

NOVA³ HEAD LINER FOAM PADDING

NV3-735

$35.90/EA

NOVA³ INNER LENS (PACK OF 10)

NV3-722

$36.47/EA

NOVA 3 HYGIENE KIT A-15

NV3-736-A15

$102.63/EA

NOVA³ TINTED INNER LENS

NV3-722T

$52.33/PK

NOVA³ OUTER LENS (PACK OF 50)

NV3-724

$33.66/EA
---
With Selected Items:
---